Education with interactive videos
With the Interactive Video Suite (IVS), you can transform videos in Moodle into a lively exchange format between teachers and learners.
Whether dialog-oriented in the form of video comments or test-oriented with single-choice tests: Take advantage of the diverse possibilities of video-based interaction in the context of lectures, seminars or practical formats.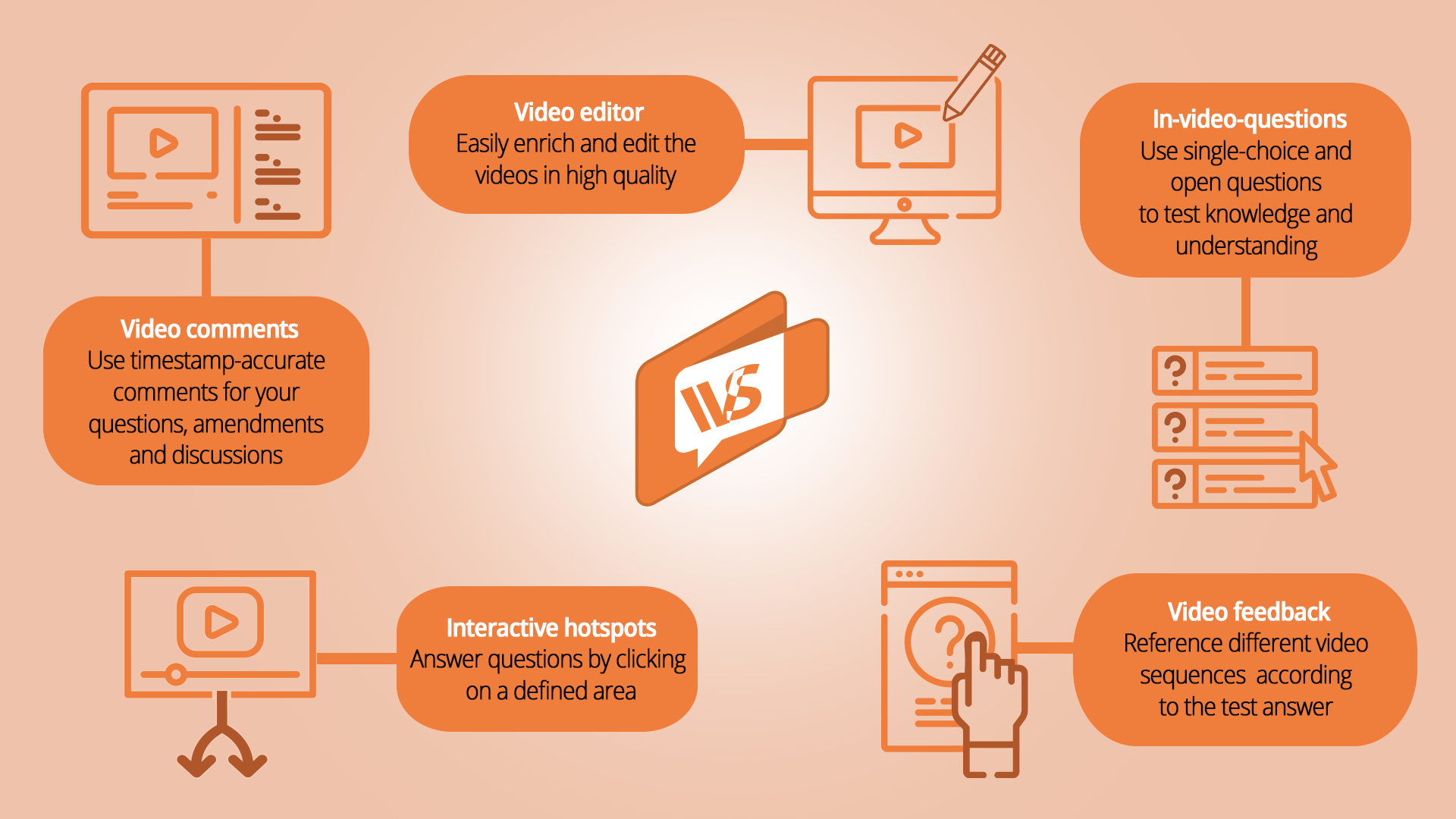 Application scenarios in hybrid teaching
With the Interactive Video Suite, you increase the added value of videos in your Moodle courses and optimally combine the advantages of synchronous and asynchronous learning. Students can view video content, comment on it, or answer test questions before or after a class. In this way, the time spent together in the physical presence can be used in a more personal and targeted way.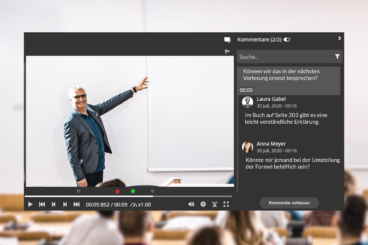 Lecture recordings
Enable interactions directly in video recordings to encourage mutual exchange.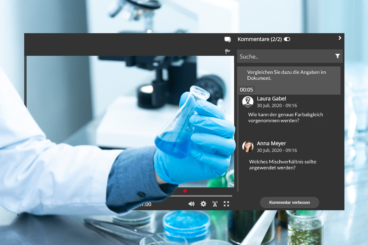 Instructional videos
Offer didactically prepared instructional and practical training videos and encourage discussions.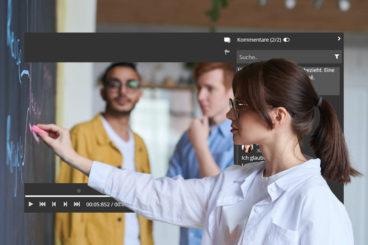 Classroom analyses
Use social video learning in teacher education to complement classroom observations.
Features for interactive teaching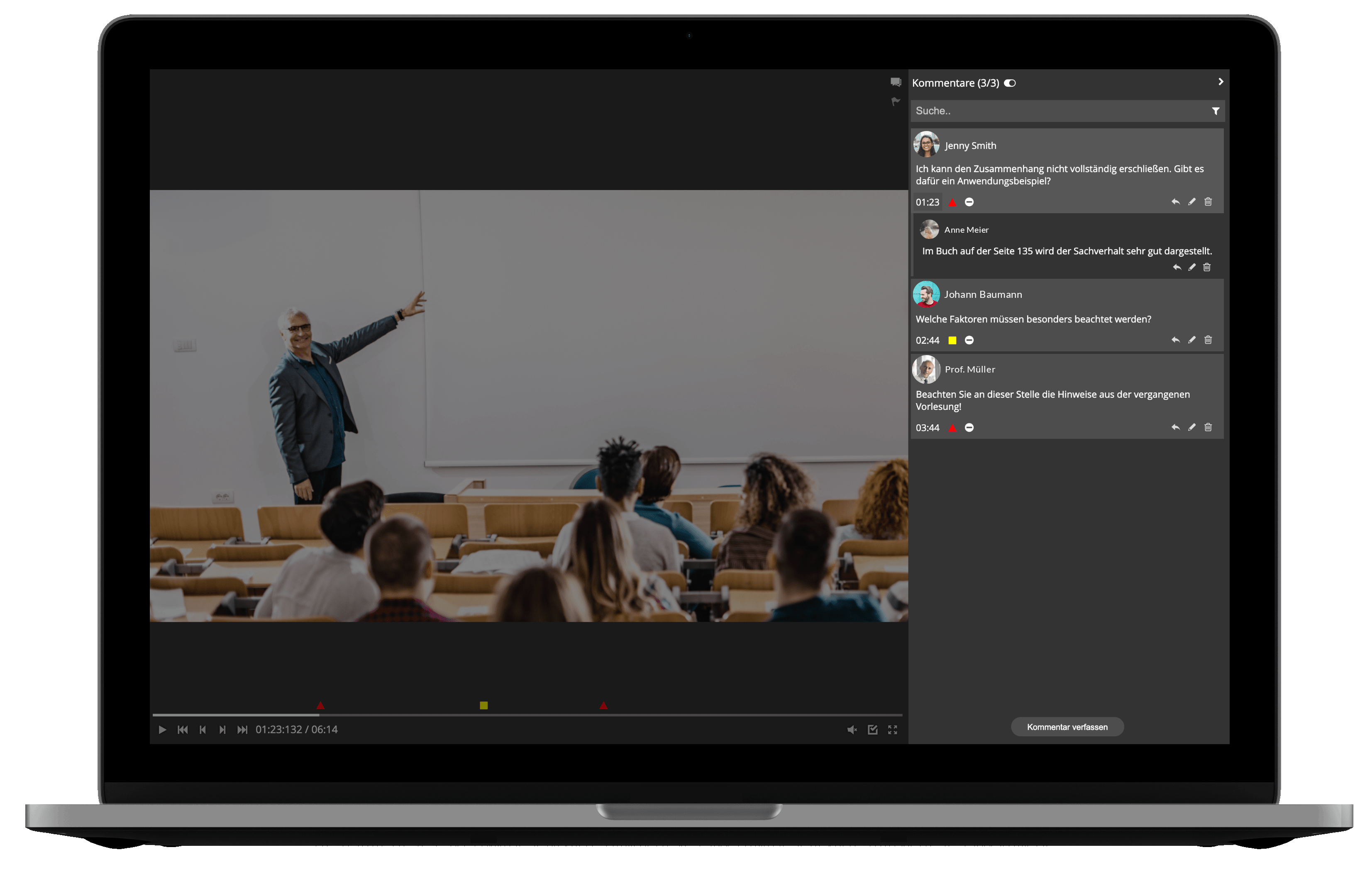 Time stamp-accurate video comments
The course participants can write time-stamped text and audio comments in the video. This allows relevant or unclear aspects to be identified and discussed directly at the points where they occur. An interactive exchange in the video is created and collaborative learning is promoted.
Integration of quizzes in your videos
Ask quiz questions to check learning progress directly in the video. This allows learners to check their learning progress on their own and identify comprehension problems at an early stage. As a teacher, you can see from the evaluation which aspects should be repeated together in the course or explained in greater depth.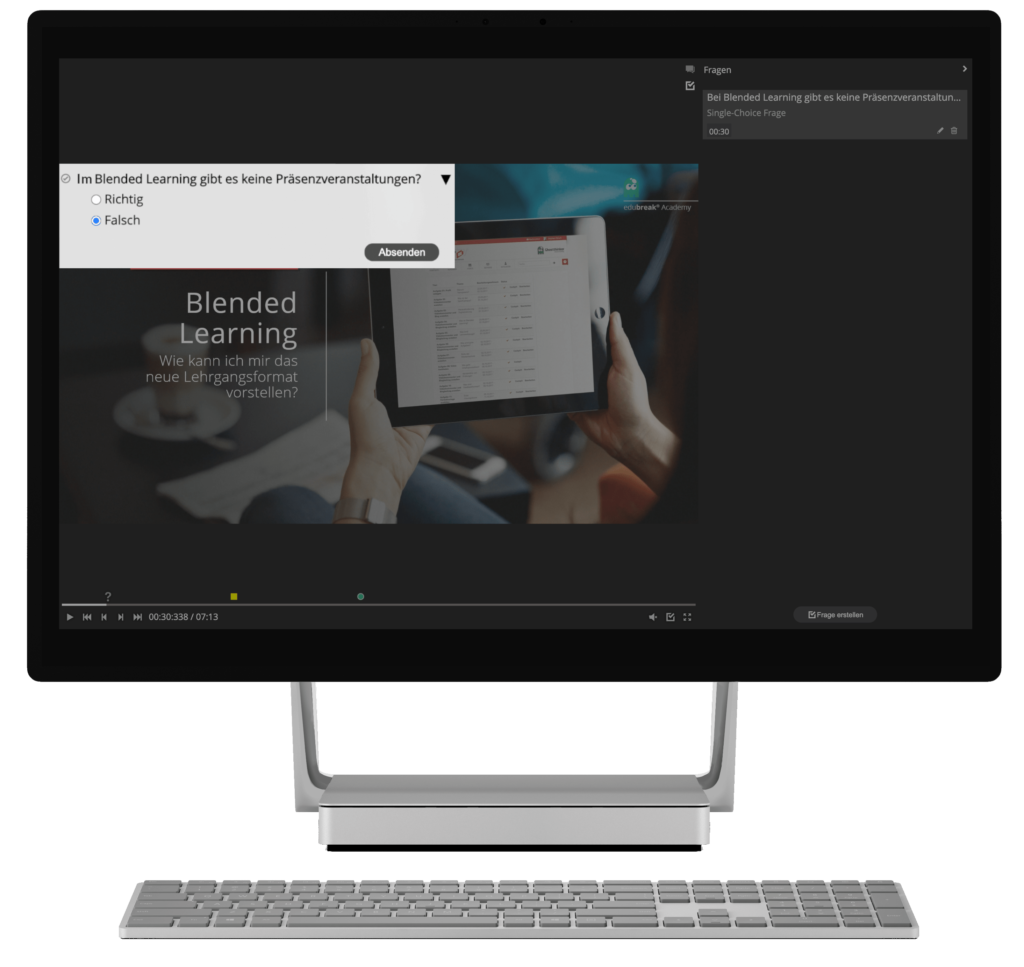 What else makes the IVS outstanding?