Education with interactive videos
With the Interactive Video Suite (IVS) you can transform the "video" area of ​​your Moodle courses into a lively exchange format between teachers and students. Whether dialogue-oriented in the form of video comments or test-oriented with single-choice tests: Use the diverse possibilities of video-based interaction in lectures, seminars, laboratory environments or excursions.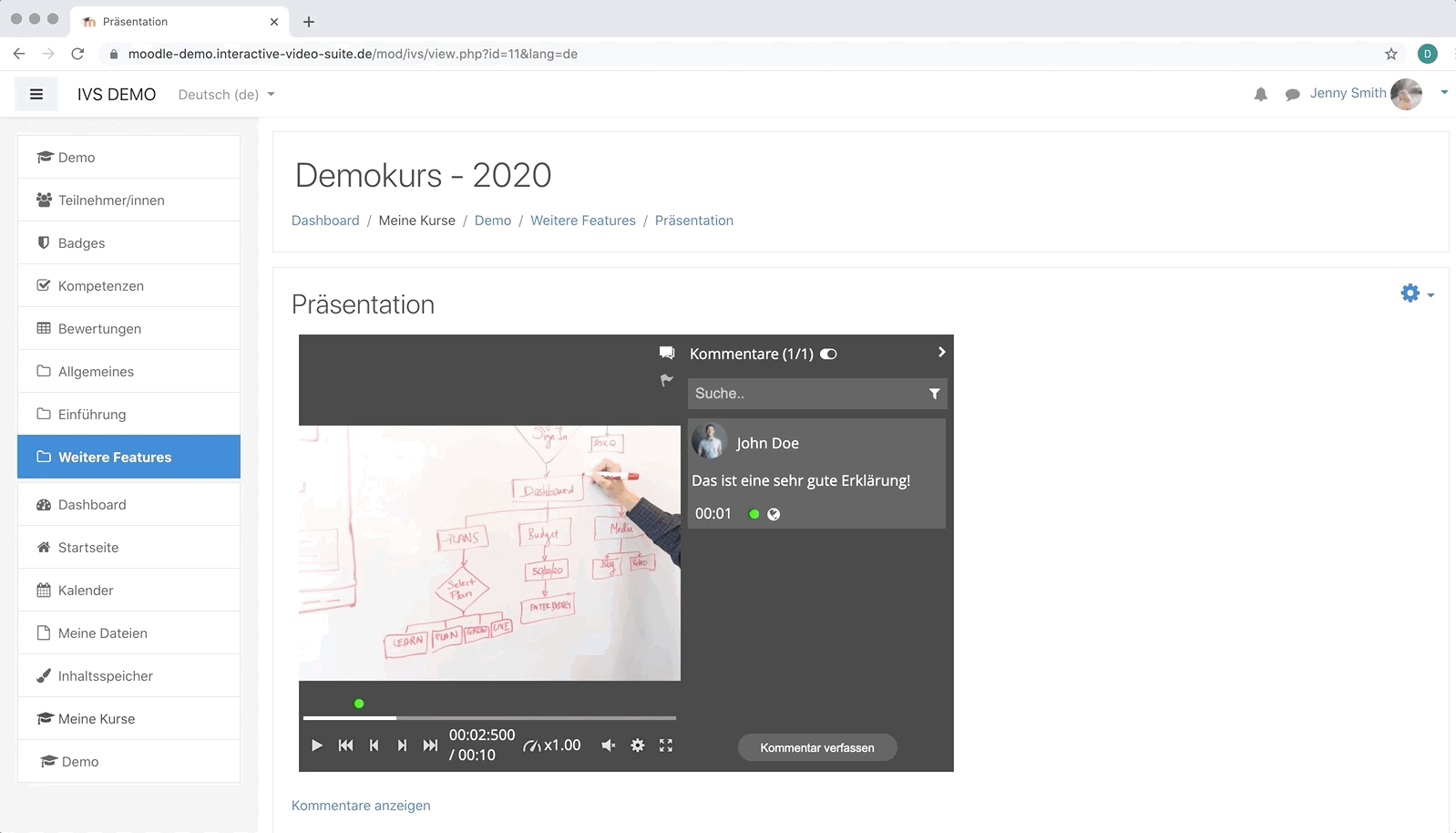 If students can see video content, comment on or answer test questions before or after a classroom event, the time spent together can be used even more personally and in a more targeted manner.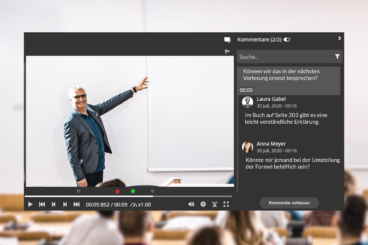 Lecture recordings
Didactically upgrade the video material and make it available online.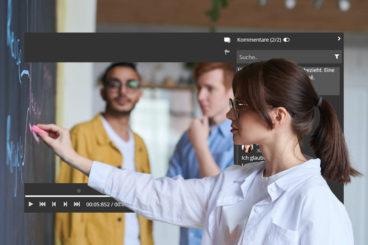 Practical lectures
Process practical training content collaboratively.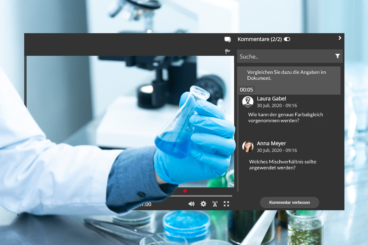 Instructional videos
Work on specific topics with interactive instructional videos.
Features for lively teaching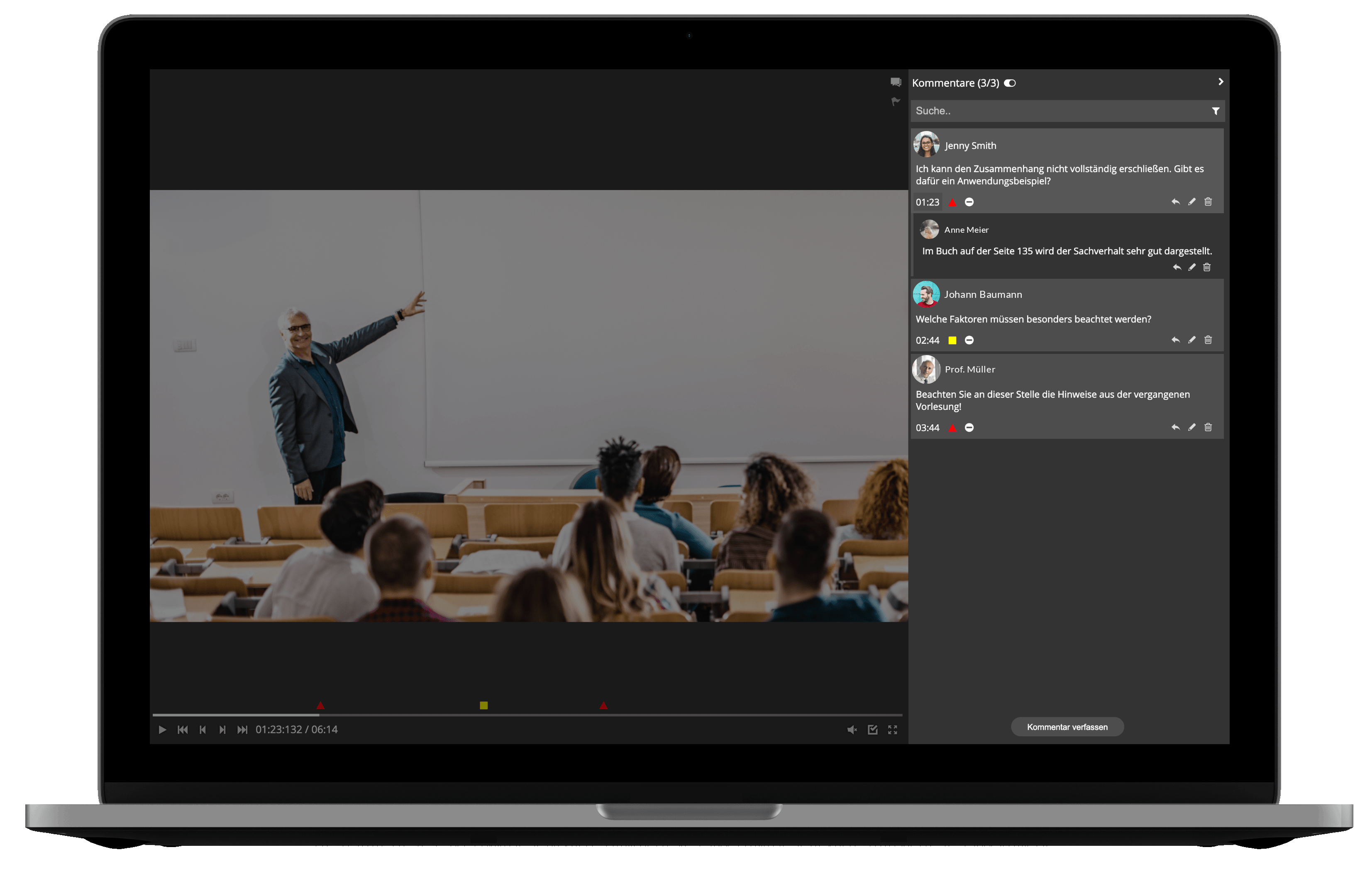 Time stamp-accurate video comments
The course participants can write precise comments in the video. This stimulates the exchange and any questions that arise can be discussed together in the course.
Integration of quizzes in your videos
Ask quiz questions to check your learning progress right in the video. The learners can check their learning progress independently and identify comprehension problems directly in the video.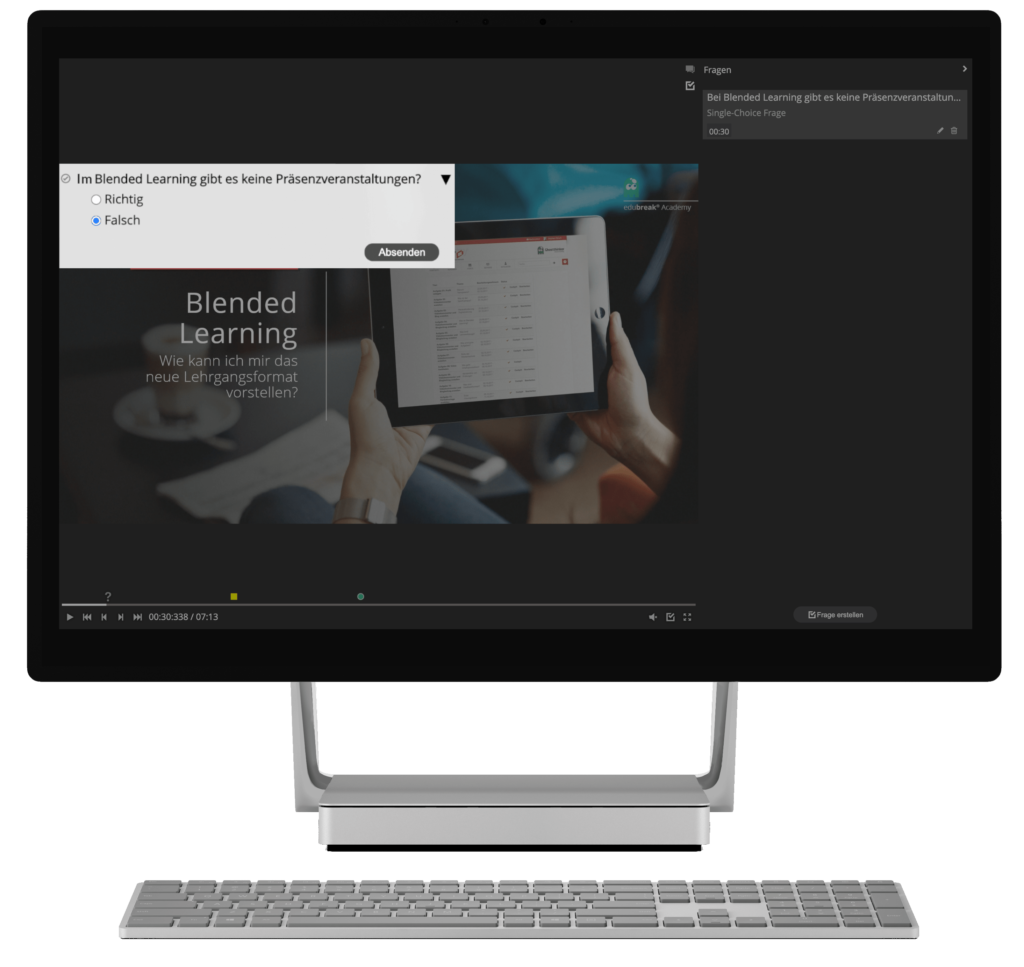 What else makes the IVS outstanding?