Features for successful teaching   
Videos alone are not a guarantee of positive learning outcomes. Through the features of the Interactive Video Suite, learners are actively involved in teaching. This increases your attention and supports the successful transfer of knowledge.

Interaction through timestamp-specific comments
The core of "Social Video Learning" is the timestamp-precise exchange
in videos among the participants. Comments and re-comments allow
discussion among the learners.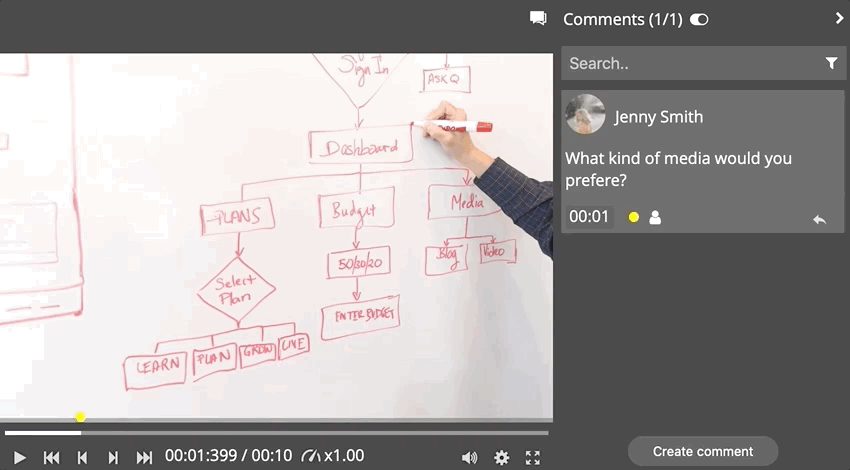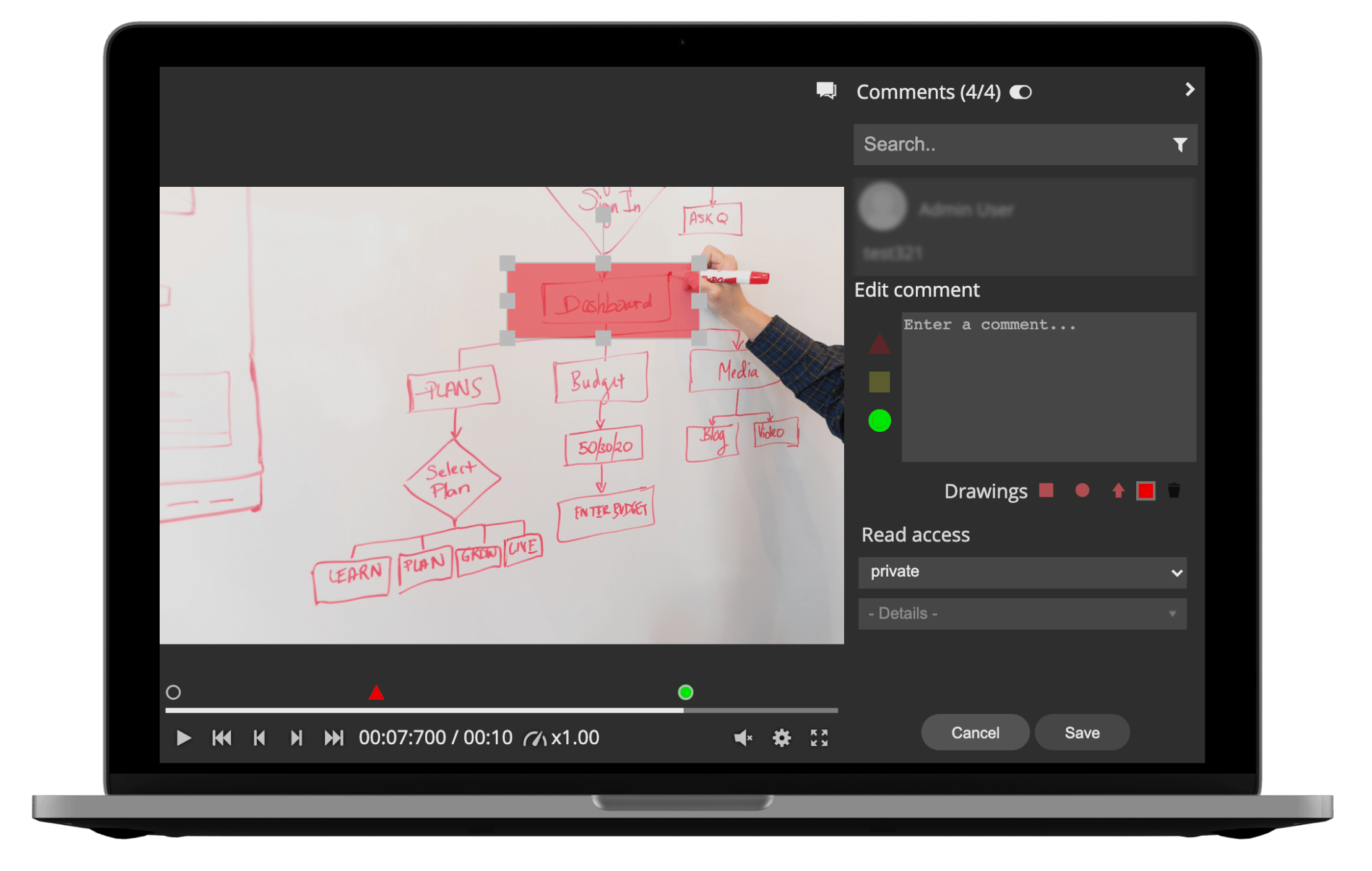 The colored markers in the video's timeline show where comments have been made. With the markings in the traffic light colors, the comments can be coded according to the context. This makes it possible to see at a glance which parts of the video meet with particularly high approval or rejection.
Interaction through integrated questions
In the video itself, you can use frame-accurate single-choice tests,
open questions or interactive hotspots to check the learners'
understanding. Once you post a question, the video will stop and
learners will not be able to continue until the question has been
answered correctly. The learners interact directly with the video. In addition, you can create specific playback paths with little effort.
Depending on the answer to a question, the learners are shown a
suitable video sequence.
This not only teaches whether an answer is wrong, but also why an
answer is wrong.

Create embedded quizzes with just a few clicks
Define the answer sequence
Features for easy content management
You need further options?
It is part of the Ghostthinker® philosophy to develop new concepts and functions together with customers and cooperation partners. The financing model of development participation enables us to offer larger additional functions even at short notice. In concrete terms, this means that you as a customer and cooperation partner can initiate new developments through financial support and thus benefit from these new functionalities and modules very early on.
You would like to initiate a development of IVS? Please feel free to contact us!